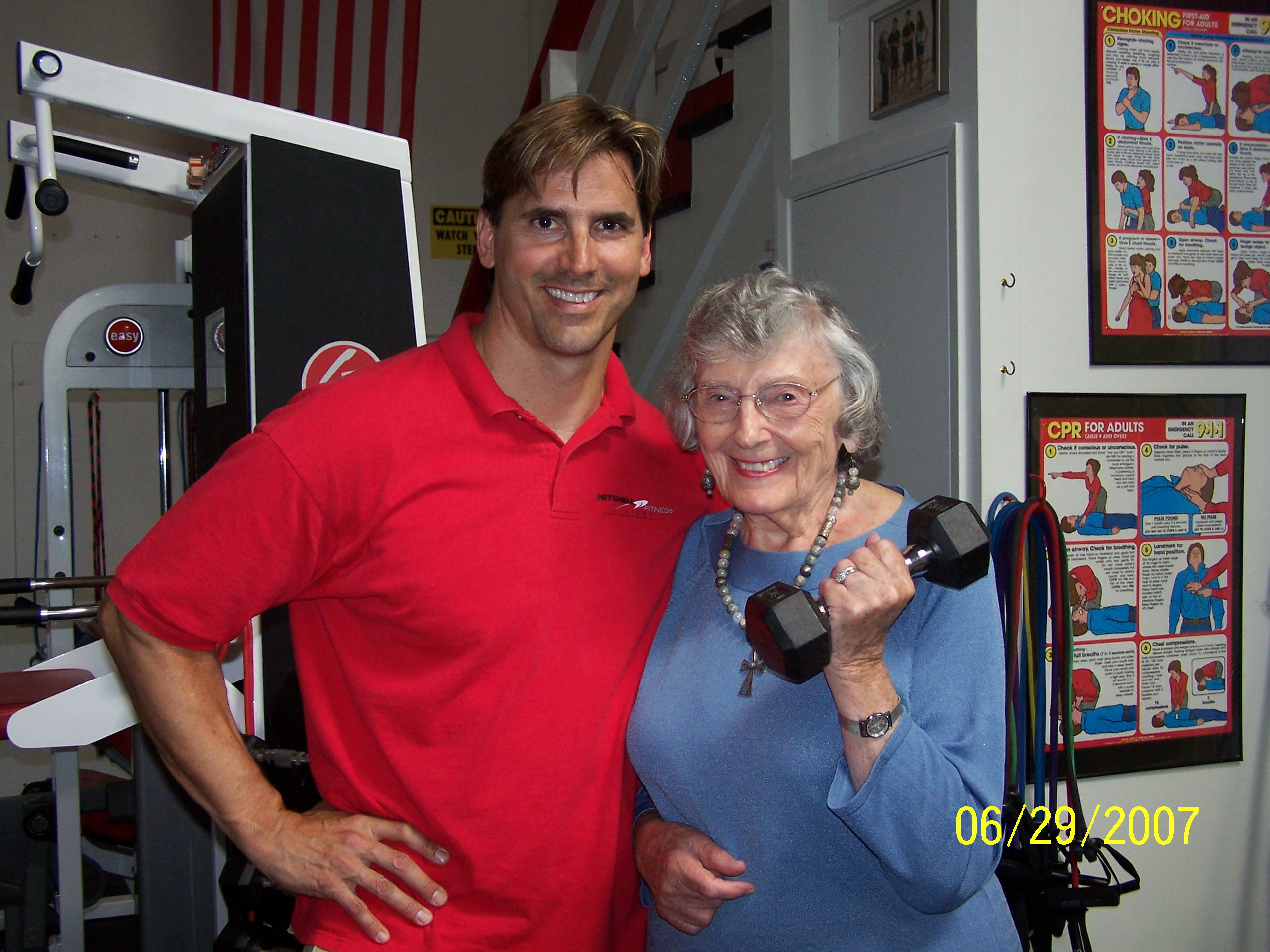 Name: Trent Mitchell
Location: Torrance, CA
Website: FitnessCoach4U.com
Occupation: Fitness Professional, Co-Owner of Mitchell Fitness Systems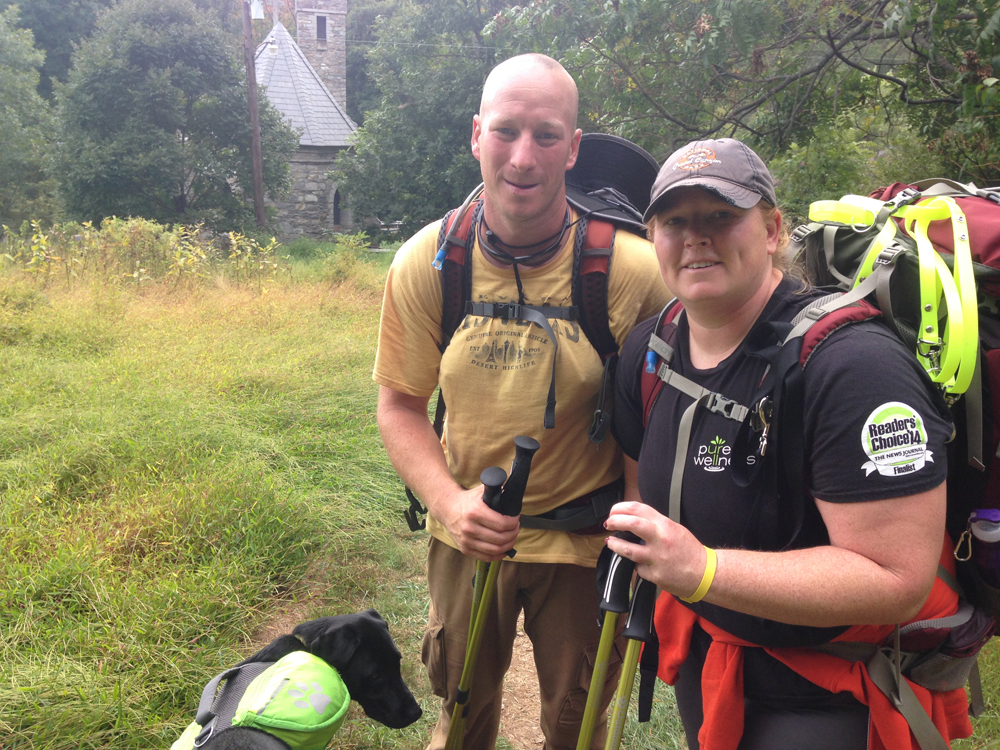 Cheryl primarily trains women with autoimmune conditions. I have clients with all types of conditions, such as MS, Lyme disease, Hashimoto's, Epstein Barr, breast cancer, chronic back pain, fibromyalgia, Polycystic Ovarian Syndrome, amongst others.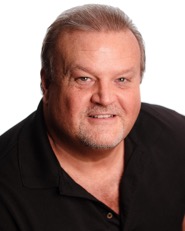 Based near Columbus, OH, Greg Mack is committed to a career in exercise and fitness, and is passionate about open discourse and exploration of knowledge and process to improve human health through exercise.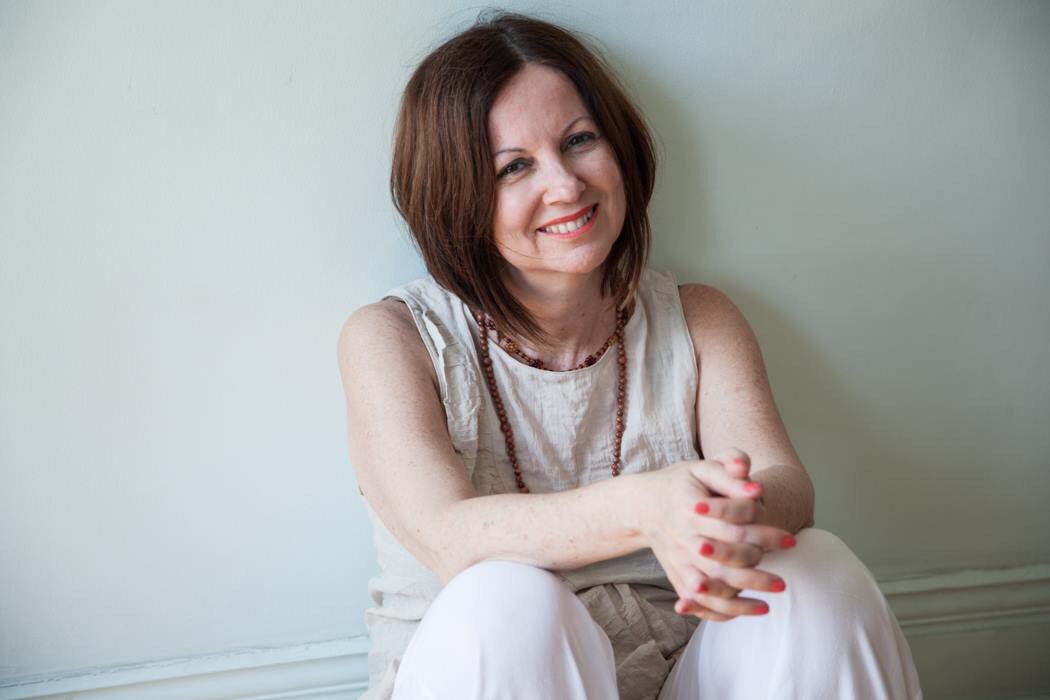 Ann-Marie offers the tools of yoga – Mind, body, breath – to bring people a holistic and fulfilling experience of themselves. No matter our age, shape or condition yoga shifts our attention to our power,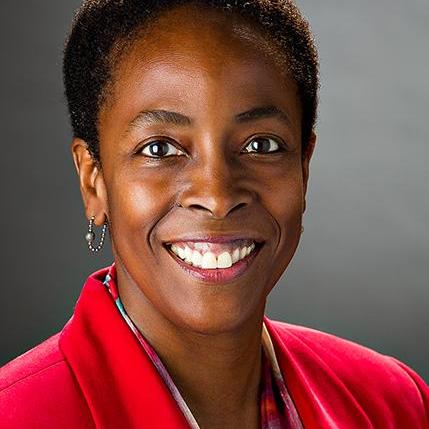 My concentration is on simple moves that with increased range-of-motion help ease joint pain. The Arthritis Foundation Exercise and Aquatic Program has a 'catalogue' for exercises that have been proven to have benefits. When these exercises are placed in a fun format with music, many stick to the program and come back for more.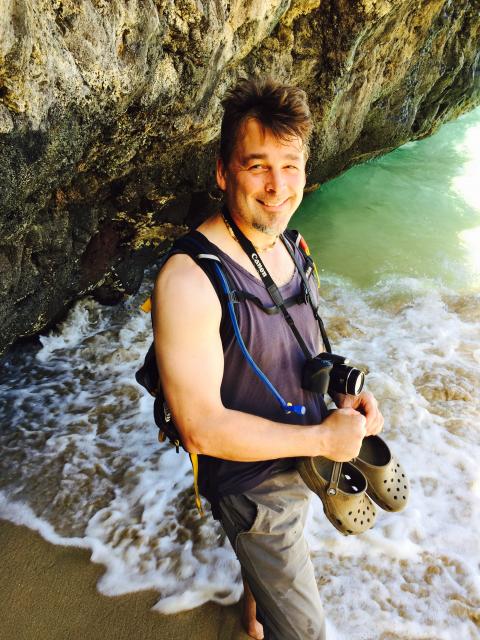 I am a 100% mobile trainer, working with clients in their homes to advance their strength, mobility, and balance. We have fun and we improve functional outcomes to enhance independence.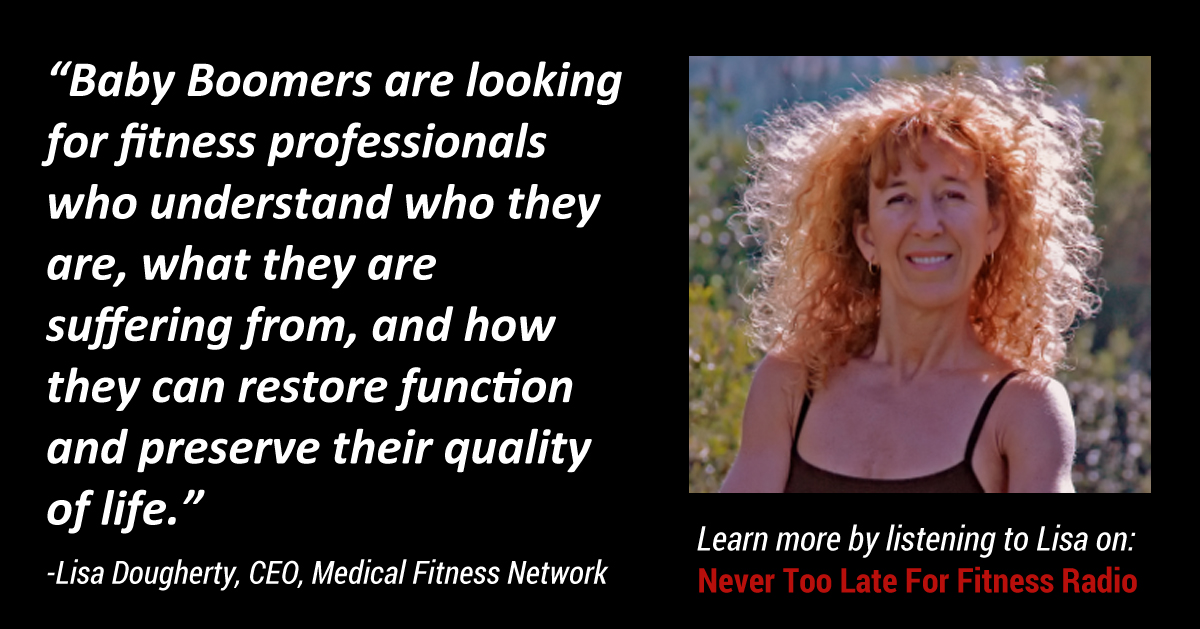 MFN founder Lisa Dougherty was recently interviewed by Phil Faris, host of the Never Too Late for Fitness podcast. Listen below:
Description from Never Too Late for Fitness Podcast:
Lisa Dougherty is a fitness industry pioneer, a personal trainer as well as CEO of Medical Fitness Network and President of MedFit Education Foundation.
Lisa graduated from the University of California, Irvine's Fitness Instructor Program, and went on to get her Certified Personal Trainer and Health Coach Certifications through the American Council on Exercise. She has many specialty certifications to work with those with medical conditions, post-surgical/rehab as well as pre-& postpartum fitness.
Lisa founded Whole Body Fitness in 1999 and has helped many people of all ages achieve their fitness goals. Lisa provided volunteer service as the President of the OC Nutrition & Fitness Council, a nonprofit organization, overseeing the organization's mission and monitoring nutrition programs at schools in Orange County.
Lisa has been recognized as a fitness leader several times including Personal Fitness Professional Magazine naming her a Trainer of the Year Finalist in 2016 and finalist for the 2015 Trailblazer Award. She was also a 2016 finalist for the White House Champion of Change.
As impressive as these accomplishments sound, the projects Lisa is working on now promise to be real game changers in the medical fitness arena.
During the interview Lisa shares:
How the Medical Fitness Network connects the community to fitness, wellness, and allied health professionals to maximize quality of life.
Why people with medical conditions and chronic diseases need specialized fitness and health care.
What inspired her to start the MFN.
How MFN helps nonprofit medical and health organizations better serve their members.
Why top medical, wellness and fitness experts volunteer their time and experience to help MFN achieve their mission.
How MFN provides education to prepare professionals to serve specialized populations.
What her next projects are as well the exciting possibilities for MFN and the medical fitness marketplace.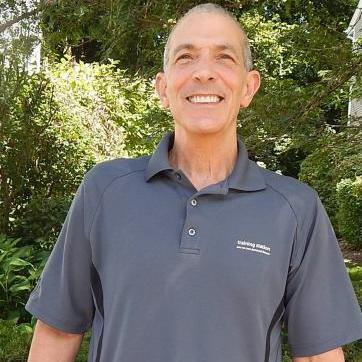 Robert has extensive experience with conditions of all ages, having worked with clients with heart conditions, obesity, stroke, diabetes, spinal stenos and cancer.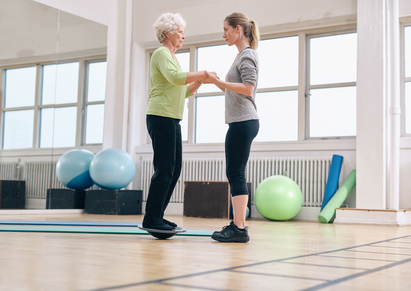 1 in 4 Americans over 65 falls every year. Falls are the leading cause of both fatal and non-fatal injuries for seniors. Through practical lifestyle adjustments, evidence-based programs, and community partnerships, the number of falls among the aging population can be reduced!
September 22 is the National Council on Aging's Falls Prevention Awareness Day. Visit the NCOA website for more info on fall prevention.
6 Steps to Prevent a Fall
Graphic courtesy of National Council on Aging.