What insurance do independent fitness professionals really need?
A self-employed fitness professional may be working inside someone else's studio or at full service health club or they may own their own studio or they may train in their clients' homes or in public places, such as, parks or a combination of these. Independent trainers are entrepreneurial and have different exposures than fitness professionals employed by fitness facilities.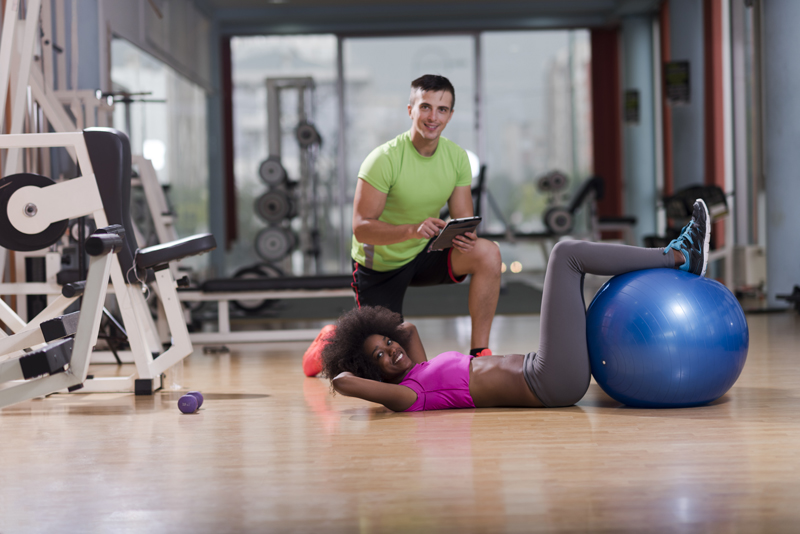 The most important insurance coverage for self-employed fitness professionals to carry is their Professional Liability Insurance. A studio owner would also have a primary need for Premises Liability for their facility. There are also very good reasons to carry Personal & Advertising Liability, Cyber Liability, Abuse & Molestation, and Product Liability as a self-employed fitness professional.
Why is Professional Liability Insurance critical for fitness professionals?
Professional liability insurance protects fitness professionals for claims that might be presented based on the services that they provide to their clients. These services include both their physical actions in training their clients, as well as, their verbal instructions, recommendations and advice. A client can be injured as result of an exercise that they participate in under the supervision of their trainer or an activity including diet changes that their trainer recommended. A client might also be injured because their trainer failed to instruct them in the proper use of a piece of equipment. A fitness professional has professional liability exposure for everything they say and do or fail to say and do with a client. This is why selecting the right professional liability coverage is critical.
How is Premises Liability Different from Professional Liability?
Premises liability relates to the liability inherent in the physical premises of a facility. If a fitness professional owns their own studio then they have liability for anyone walking onto their premises. This includes possible slip and fall injuries throughout the facility, including showers. Although owners of a facility or studio primarily insure this exposure, an independent fitness professional can be named in a lawsuit filed by one of their clients in a premises claim against a facility. This is why a self-employed fitness professional should purchase a professional liability insurance policy that does not exclude premises coverage.
Do Fitness Professionals Need Coverage for Nutritional Counseling?
It is very important for fitness professionals to select professional liability coverage that does not exclude Nutritional Counseling since most engage in discussions of diet and nutrition with their clients even if they do not conduct formal nutritional counseling sessions. Fitness professionals want their clients to see results and meet their health and fitness goals, so almost all will talk about eating habits at some point in their client relationships. Since clients hear any nutritional discussions as professional advice from their trainer, this is an exposure for fitness professionals. A client can claim that they were injured by nutritional advice. Pre-existing health conditions or changes in their clients' health over time can affect what is an appropriate diet and serious illness or injury can result.
What liability limits should fitness professionals select?
There are a number of important considerations for entrepreneurial fitness professionals to review in determining what liability limits are appropriate for their business. The driving factor for most trainers is the insurance requirements of the facility(s) where they train. Most facilities require trainers to carry liability limits that match their own policy limits. These are most commonly $1,000,000 per Occurrence and $2,000,000 Aggregate (total amount for the policy year) but they can be higher.
Each self-employed fitness professional should also make sure they have enough insurance to protect their individual business and personal assets. The specific exposures of their business, such as, the special populations they are training or the activities they engage in with their clients can significantly impact their risk and the amount of insurance they should purchase. For example, higher limits should potentially be selected when working with at risk populations or minors. The amount of nutritional counseling and nutritional product or supplement sales that a trainer engages in should also be considered.
Most insurance carriers offer higher underlying limits and Umbrella or Excess Liability policies if higher limits are needed.
What other liability insurance is important for fitness professionals to carry?
Professional liability insurance covers a fitness professional's own services. There are a number of other exposures including personal and advertising injury, cyber liability, product and completed operations, and sexual abuse and molestation are also important for entrepreneurial fitness professionals. These coverages can be purchased, along with the Professional Liability, in comprehensive policies designed for fitness professionals by insurance carriers and programs that specialize in serving the fitness industry.
Personal injury coverage protects against claims of libel, slander and wrongful invasion of privacy. Libel is defined as defamation by written or printed words or images including electronic media. Slander is defined as defamation by spoken word. Invasion of Privacy involves the violation of a person's right to be left alone. This may include harassment or the improper sharing of client information. This coverage is extremely important for entrepreneurial fitness professionals who market their business via their website and/or social media.
Advertising Liability claims can arise out of misappropriation of advertising ideas, such as the infringement of copyright on established brands, titles or slogans committed in the course of advertising your services.
Cyber Liability is a term used for the liability of using electronic media in advertising and promotions that can result in copyright, libel or invasion of privacy claims. This can include the unauthorized use of a client's name or photo on either a website or social media. With the huge growth of all forms of social media in the advertising and promotion for fitness professionals' businesses, this exposure produces the most questions today from both fitness professionals and studio owners.
Product and Completed Operations coverage can protect a fitness professional if they are selling any products, including nutritional supplements, smoothies, clothing or fitness equipment.
Sexual Abuse and Molestation coverage is an important insurance coverage for fitness professionals because they have exposure for these types of claims every day. A client can misinterpret actions or words and claim sexual misconduct with the fitness professional having no idea what they did or said to offend the client. If a trainer works with minors it is absolutely critical to carry this coverage.
Why is Occurrence Based Coverage Best Coverage for Most Fitness Professionals?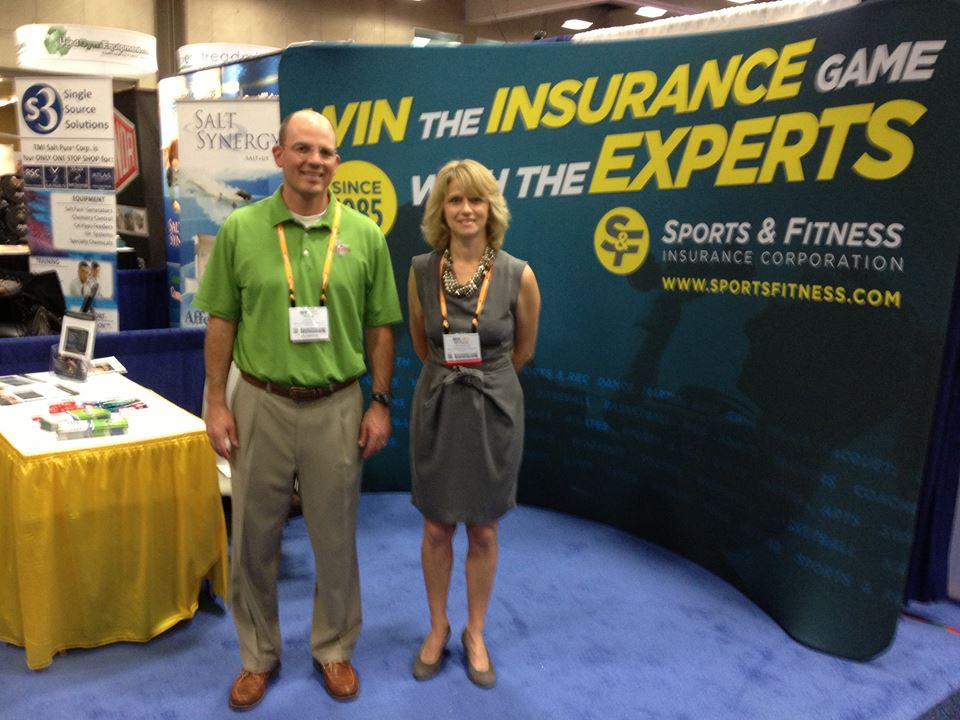 An Occurrence based liability insurance policy protects the fitness professional from any covered incident that "occurs" during the policy period, regardless of when the claim is filed.  An occurrence based policy will respond to claims that are reported even after the policy has been cancelled or non-renewed, as long as the incident occurred during the period in which the coverage was in force. Claims-made policies provide coverage for claims only when BOTH the alleged incident AND the resulting claim filing happen during the period the policy is in force.  Coverage is provided as long as the insured maintains continuous, uninterrupted coverage.  A claims-made policy will cover claims after the coverage period only if the insured purchases extended reporting or "tail" coverage, which can become expensive.
If a fitness professional decides to change their career and go into facility management or another field entirely, they usually do not renew their professional liability policy. Under Occurrence based coverage, they would still have protection if a claim is filed months or years later. Under claims made based coverage, there would be no protection unless the trainer knew to purchase tail coverage that could be twice the annual premium they paid previously. Two additional factors make Occurrence based coverage the best coverage for fitness professionals. First, many liability claims are filed long after the incident occurs both because of the billing cycles for health care providers and health insurance carriers and the time that claimants have in most jurisdictions to file law suits. Second, the vast majority of fitness professionals do not decide to purchase tail coverage when they decide to leave training.
How can MFN help fitness professionals make sure they have the right insurance coverage?
MFN has partnered with Sports & Fitness Insurance Corporation (SFIC) as their insurance partner to bring SFIC's 32 years of experience insuring fitness professionals and fitness facilities to entrepreneurial fitness professionals. SFIC will be happy to answer questions for MFN members regarding their insurance coverage. Go to www.sportsfitness.com/MFN to ask questions or to receive an on-line insurance quote with the $15 MFN member discount from SFIC.
---
Jennifer Urmston Lowe is a National Account Manager at Sports & Fitness Insurance Corporation.