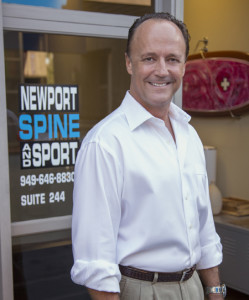 Dr. Dreyer is a Board Certified Chiropractic Orthopedist with the American Board of Chiropractic Orthopedics, a distinction held by only some 800+ of the 72,000 licensed Chiropractors in the U.S. He is also a Fellow of the Academy of Chiropractic Orthopedics. He is a speaker, lecturing to both the lay person and the professional. Various national convention topics included nutrition, stress management, TMJ Disorders and work place injury prevention. He is a published photo-journalist having worked as a contributing columnist on Travel Medicine for Baja Life magazine. He traveled with and later wrote about the generous all-volunteer health care professionals of the Flying Samaritans. Because of this experience, he joined the group in 1999 to help provide necessary medical care to the people of Baja California.
He has been in practice for 29 years, primarily in Orange County, CA. Growing up in Newport Beach, CA he was a competitive sailor, sailing on the national level as a junior and also in college. He competed in triathlons, duathlons, cycling and local running events. His lifelong love for the outdoors has led to a passion for hiking, climbing Mt. Whitney twice in the last few years. As an avid athlete, Dr. Dreyer found it a natural fit to get involved in Sports Medicine. In 1996, Dr. Dreyer moved his practice into the office of Dr. Tim Brown (Sports Chiropractor of the year) and worked alongside him for 11 years.  Dr. Dreyer has provided field care for athletes in high school football and track & field, collegiate baseball and track & field, Club Soccer, Club Water Polo, FIVB Pro Beach Volleyball World Championships, ASP – Professional Surf Tour, Professional Jet Ski Racing, and for sailing competitors in the U.S. Olympic Trials. He has worked with the Ballet Pacifica Dance Company and most recently worked behind the scenes with Project Unveiled Dance Company.
In 1992 he became a Qualified Medical Evaluator and served in this capacity for 14 years in California. Because of this experience he became trained and certified as an Injury Prevention Consultant for Future Industrial Technologies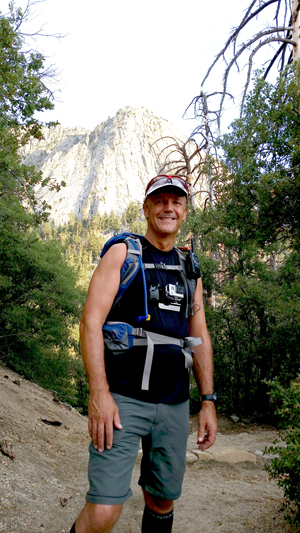 teaching the highly effective Sitting Safe and Back Safe Programs to employees of Fortune 500 companies such as United Airlines and Wells Fargo.
Due to his vitalistic approach to health care, Dr. Dreyer also trained in Functional Medicine and incorporated extensive nutritional counseling, functional laboratory testing, exercise and preventive health care programs into his practice. The functional medicine approach provides both athlete and non-athlete patients with an accurate assessment of their current health status and allows for a more proactive and comprehensive natural approach to treatment.
In 2012, Dr. Dreyer joined forces with Dr. Daniel Amen and became a certified Amen Method Professional. This has allowed Dr. Dreyer to further evolve his knowledge of natural therapies as they pertain to neuro-emotional disorders. He has been a regular speaker for several local drug recovery centers, bringing a fresh new voice to those suffering from addiction. Dr. Dreyer focuses on the skills and tools required to overcome addiction and shows them the path to a vital and healthy lifestyle.
Dr. Dreyer is currently creating his own 10-week group course called The Dreyer Vitality Program, designed to help those striving to achieve mastery over their health. This exciting lifestyle-changing program is a full-spectrum approach to a healthy lifestyle, whole food nutrition, proper nutraceutical supplementation, sleep hygiene, exercise, mental awareness, happiness and more. If needed, participants will be offered natural detoxification and weight loss tools and natural dietary and supplementation strategies for the management and healthy support of various diseases and conditions.
Dr. Dreyer is a 1987 graduate of Los Angeles College of Chiropractic, has a full-time practice in Newport Beach, CA and resides in Irvine, CA.
Learn more about Dr. Dreyer, stevendreyerdc.com